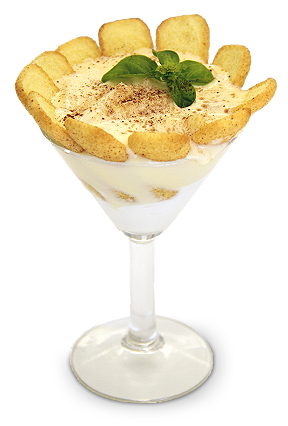 White chocolate bavarois
Creamy white chocolate bavarois with notes of vanilla and bitter cocoa, combined with sweet forest fruits
| | | | |
| --- | --- | --- | --- |
| time required: | [ 30min. ] | servings: | x |
| difficulty level: | [ medium ] | vote! | x 51 |
Composition
Savoy biscuits
White chocolate bavarois
Fresh fruit
Method for plain bavarois cream
300g milk
200g sugar
150g egg yolks
Vigorously beat the yolks with the sugar. Gradually pour in the boiling milk (picture 1) and cook slowly up to a temperature of 75/80°.
Remove from the heat and cool immediately by putting the container into iced water (picture 2).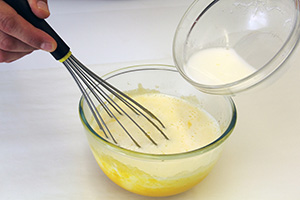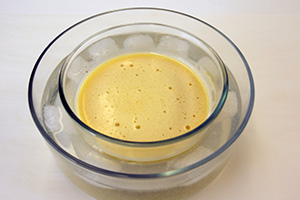 Method for fruit-filled bavarois
650g plain bavarois cream
150g white chocolate
3 sheets of gelatin
200g whipped cream
Heat the plain bavarois cream to 45°, squeeze and add the gelatin (picture 3), pour over the melted white chocolate and mix to a smooth, velvety cream.
Add the whipped cream and mix well (picture 4).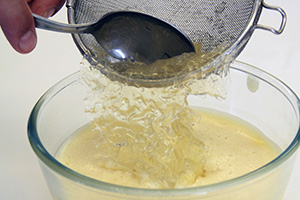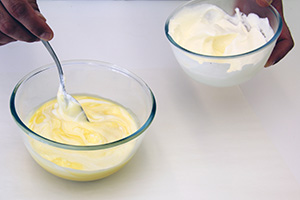 Serve the dessert in glass dessert dishes. Line the edges with Savoy (or Pavesini) biscuits brushed with maraschino liqueur (picture 5) and alternate a layer of fresh chopped fruit with a layer of white chocolate bavarois cream (picture 6).
Chill in the fridge for 2 hours before serving.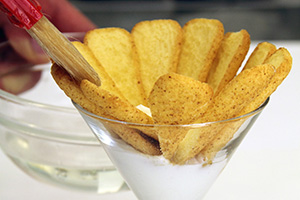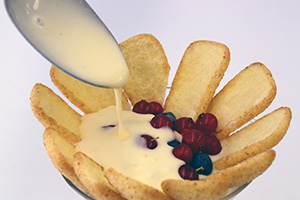 Photo of the end result (picture 7).