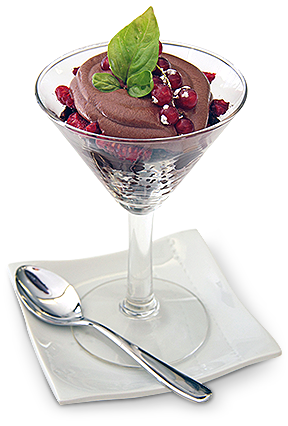 Rice crisp
Crunchy puffed rice meets creamy dark chocolate mousse: a marriage made in heaven
| | | | |
| --- | --- | --- | --- |
| time required: | [ 30min. ] | servings: | x 4 |
| difficulty level: | [ easy ] | vote! | x 62 |
Composition
Puffed rice
Dark chocolate
Fresh raspberries
Chocolate mousse
Method for rice crisp
Melt 50gr of dark chocolate at 40°, add to the puffed rice (picture 1) and mix thoroughly. Spread a layer of the mix on the bottom of a dessert dish (picture 2) and leave to rest in the fridge.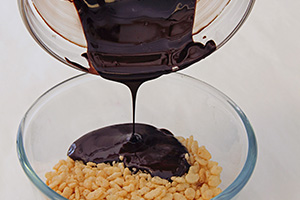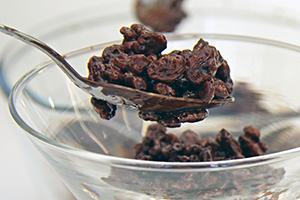 Method for chocolate mousse
Melt 130g of dark chocolate at 45° and add the single cream previously brought to the boil. Mix vigorously until you obtain a glossy, smooth cream. Add the whipped cream and mix delicately with a spoon, with an upward movement (picture 3) until it has blended in completely.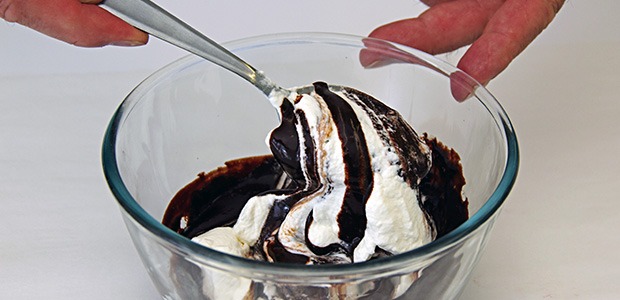 Presentation
Take the dessert dish with the rice crisp from the fridge and add a first layer of chocolate mousse. Add the raspberries, halved to bring out their full flavour (picture 4) and top with the rest of the mousse (picture 5).
Chill for 1 hour in the fridge, decorate with raspberries and fresh mint leaves.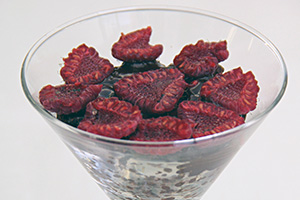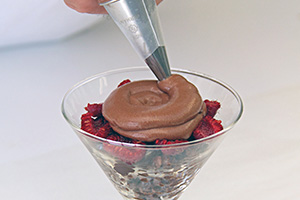 Photo of the end result (picture 6).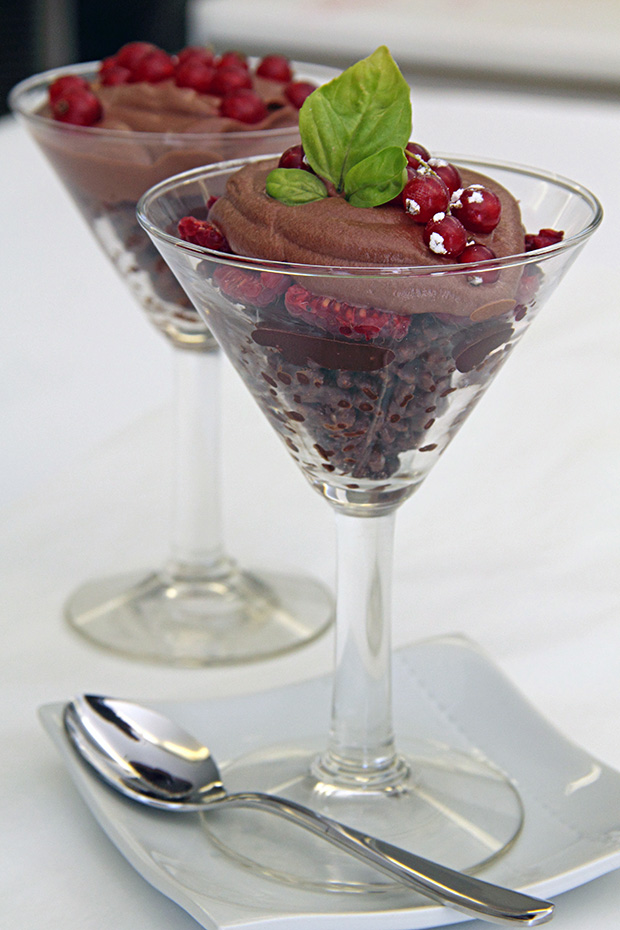 Tips
---
Soft whipped cream

The cream should never be whipped completely, especially when making a mousse; it should remain soft and glossy, so it can be mixed more smoothly and evenly.