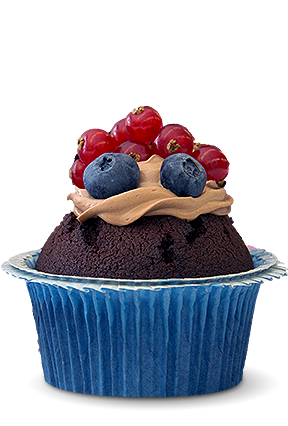 Chocolate cupcakes
Tasty muffins decorated with chocolate cream and a mix of ribes and blueberries
Ingredients
3 o 4

eggs (depending on the size)
| | | | |
| --- | --- | --- | --- |
| time required: | [ 40min. ] | servings: | x |
| difficulty level: | [ difficult ] | vote! | x 61 |
Composition
Cupcake mix
Light white chocolate cream
Decorations
Method
Melt the chocolate at 45° and add the butter, mixing thoroughly. In another bowl, beat the eggs and add the honey and sugar, mixing all the time (picture 1).
Sieve together the flour, cocoa and baking powder (picture 2).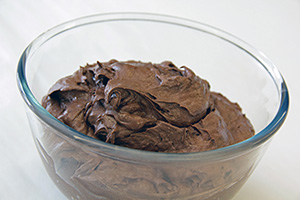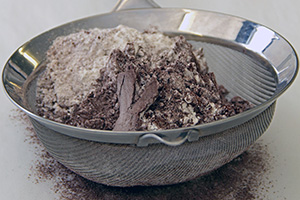 Combine the two mixes by slowly adding the sieved powdered ingredients and mix slowly until fully blended in (picture 3); pipe into the paper baking cases using a sac-à-poche (picture 4) and bake at 180° for 10-12 minutes.
Presentation
Decorate with chocolate mousse and forest fruits.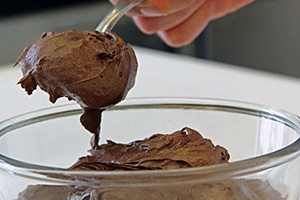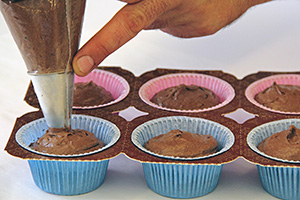 Photo of the end result (picture 5).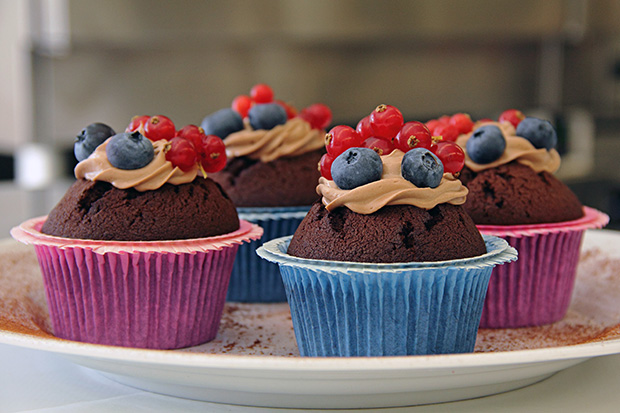 Tips
---
To spread powdered ingredients more effectively through the mix

The flour and cocoa should be sieved 2 or 3 times together with the baking powder, so it will spread more evenly through the mix when it melts.