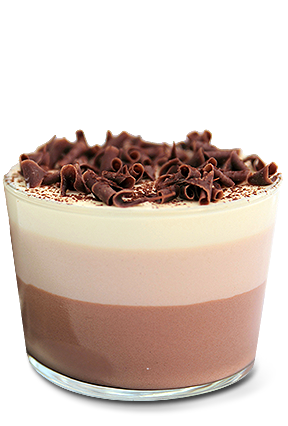 triple chocolate dessert
Gourmets and fluffy layers of 3 chocolate mousse, on the basis of sponge cake with chocolate
| | | | |
| --- | --- | --- | --- |
| time required: | [ 60min. ] | servings: | x 6 |
| difficulty level: | [ medium ] | vote! | x 65 |
METHOD
Custard: Combine the milk, sugar and egg yolk. whisk the ingredients together, cook into the oven and divide the the mixture into 3 equal parts. (image n°1).
Dark chocolate mousse: heat the custard and add the gelatine and then add the chopped dark chocolate. Fold in the whipped cream and gently using a spatula. (image n°2).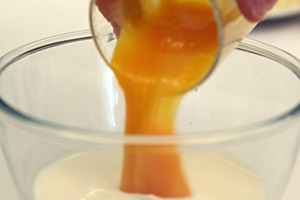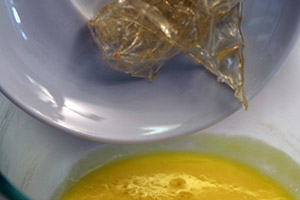 Place the disk of the sponge cake in the bottom of the glass. (image n°3). Pour the dark chocolate cream over it and leave to cool in the fridge (image n°4).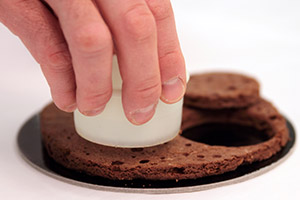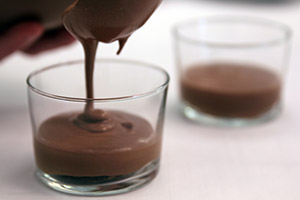 Proceed with other 2 cream alternating always a step in the fridge between one layer and the other (images 5 and 6).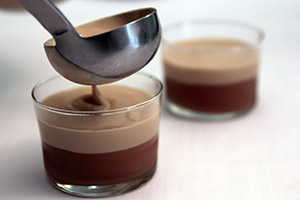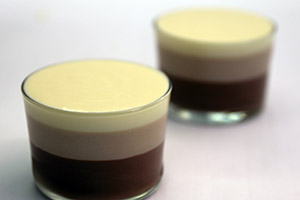 Dust the surface with cocoa powder and decorate with chocolate flakes to taste.
Photos of the final preparation (image n°7)