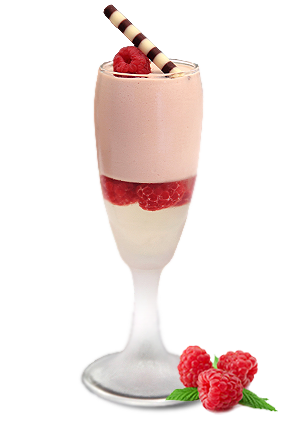 mousse with prosecco geleè
SCHOONERS OF RED BERRIES IN PROSECCO JELLY AND MILK CHOCOLATE MOUSSE
| | | | |
| --- | --- | --- | --- |
| time required: | [ 90min. ] | servings: | x 6 |
| difficulty level: | [ difficult ] | vote! | x 59 |
METHOD
Dissolve sugar in a part of prosecco lukewarm with the soft gelatin, combine water, sugar, and finally the remaining part of the sparkling wine (image n°1). Arrange the fruits on the bottom of the cups/goblets, and chill in the fridge until almost frozen fruit (image n°2).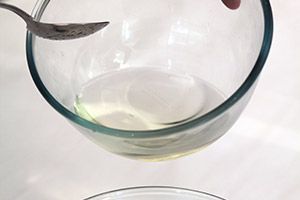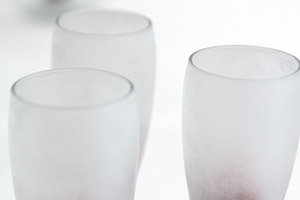 For the chocolate mousse, melt the chocolate and emulsify (image n°3), add the whipped cream and mix (image n°4).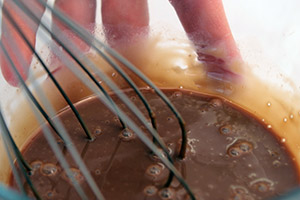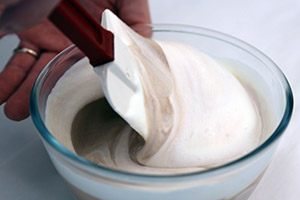 Pour the jelly in the glasses, and wait until the mixture thickens (image n°5). Complete piping with a piping bag the chocolate cream and cool again (image n°6).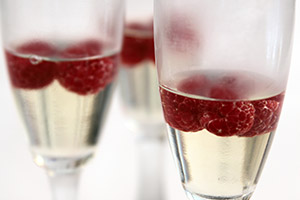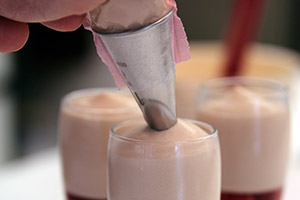 Garnish with an allegory of red fruits and flakes / decorations made ​​of chocolate.
Photos of the final preparation (image n°7)