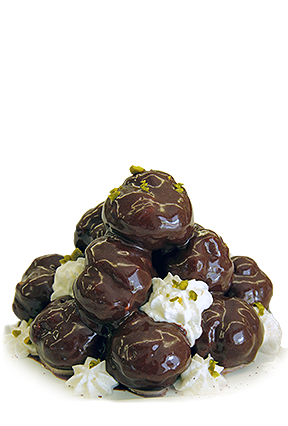 Chocolate profiteroles
A tasty pyramid of soft cream puffs with whipped cream, drizzled with extra-dark chocolate
| | | | |
| --- | --- | --- | --- |
| time required: | [ 50min. ] | servings: | x 8 |
| difficulty level: | [ medium ] | vote! | x 66 |
Composition
Ready-made cream puffs
Whipped cream
Cream for profiteroles
Method
Boil the milk with the single cream. Whisk the egg yolks with the sugar (picture 1).
Add the two components and cook at 80°. Add the finely chopped dark chocolate (picture 2) and mix until fully emulsified.
Store.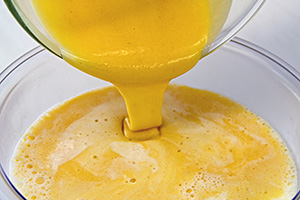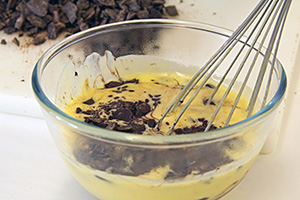 Fill the cream puffs with the fresh cream using a sac-à-poche (picture 3) and cool them. Take the profiterole cream and warm it to 25/30°. Dip the cream puffs into it using a fork (picture 4) and place them in a dessert dish or on top of one another to form a pyramid (picture 5).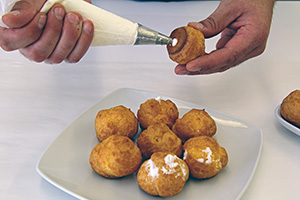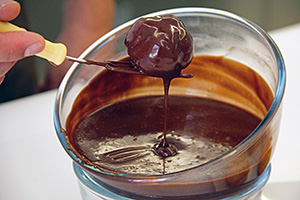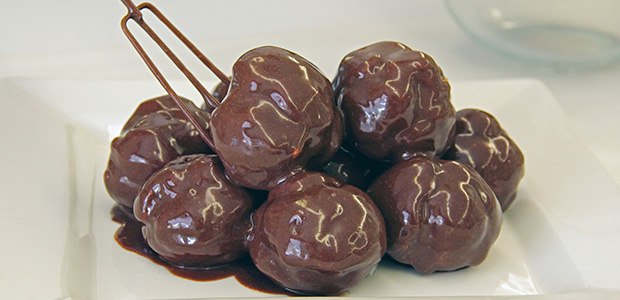 Decorate with the whipped cream and serve.
Photo of the end result (picture 6).
Tips
---
Cream for profiteroles

Before dipping the cream puffs into the cream, check it is fluid enough, adding a little water if necessary for a fluid cream that covers well.