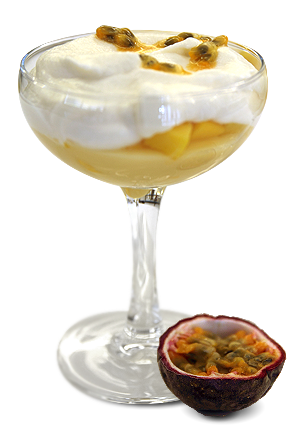 mango passion fruit coup
Fresh mango cubes, on a bed of creamy white chocolate and passion fruit pulp
| | | | |
| --- | --- | --- | --- |
| time required: | [ 60min. ] | servings: | x 6 |
| difficulty level: | [ easy ] | vote! | x 49 |
METHOD
Melt the white chocolate and the butter and add the lukewarm milk and sugar (image n°1). Whisk the ingredients together and add the pulp of two passion fruit (image n°2).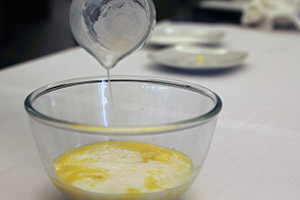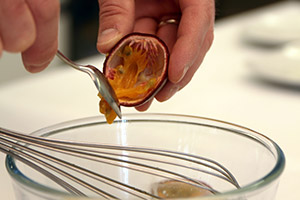 Peel the mango (image n°3) and dice the mango into cubes. Before to use merge drops of lemon juice and a tablespoon of sugar (image n°4).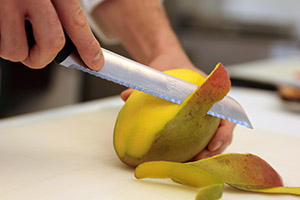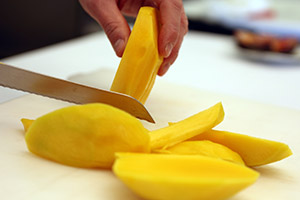 Add the whipped cream to the melted white chocolate and whisk together until you get a fluffy white chocolate cream (image n°4). Pour the passion fruit cream into the coups and leave to cool in the fridge. (image n° 5).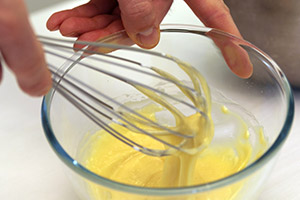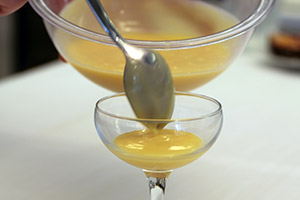 Pour the white chocolate mousse over the diced mango (image n°6 and n°7)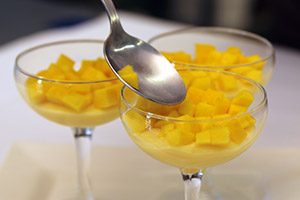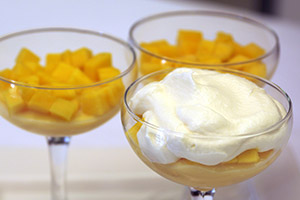 Leave in the fridge for about 20 minutes before serving complete with chocolate curls and some passion fruit seeds. (image n°8)